If your FreeBSD VPS won't boot, for instance, because of a broken bootloader or kernel, you can boot your VPS into rescue mode.
Rescue mode is also useful to copy files from an infected VPS, for resetting passwords and a variety of other things. When you boot your VPS into rescue mode, it is started from mfsbsd which can be used for resetting passwords, resizing partitions and so on. Please note that the root password is blank
Booting into rescue mode
In order to boot into rescue mode, just go to the server via the Tilaa dashboard and select "Start in rescue mode".
Your VPS will start again, but this time, it will boot from the FreeBSD Live CD. You can view the boot progress from the Video Display.
When your VPS has finished booting, you see the following: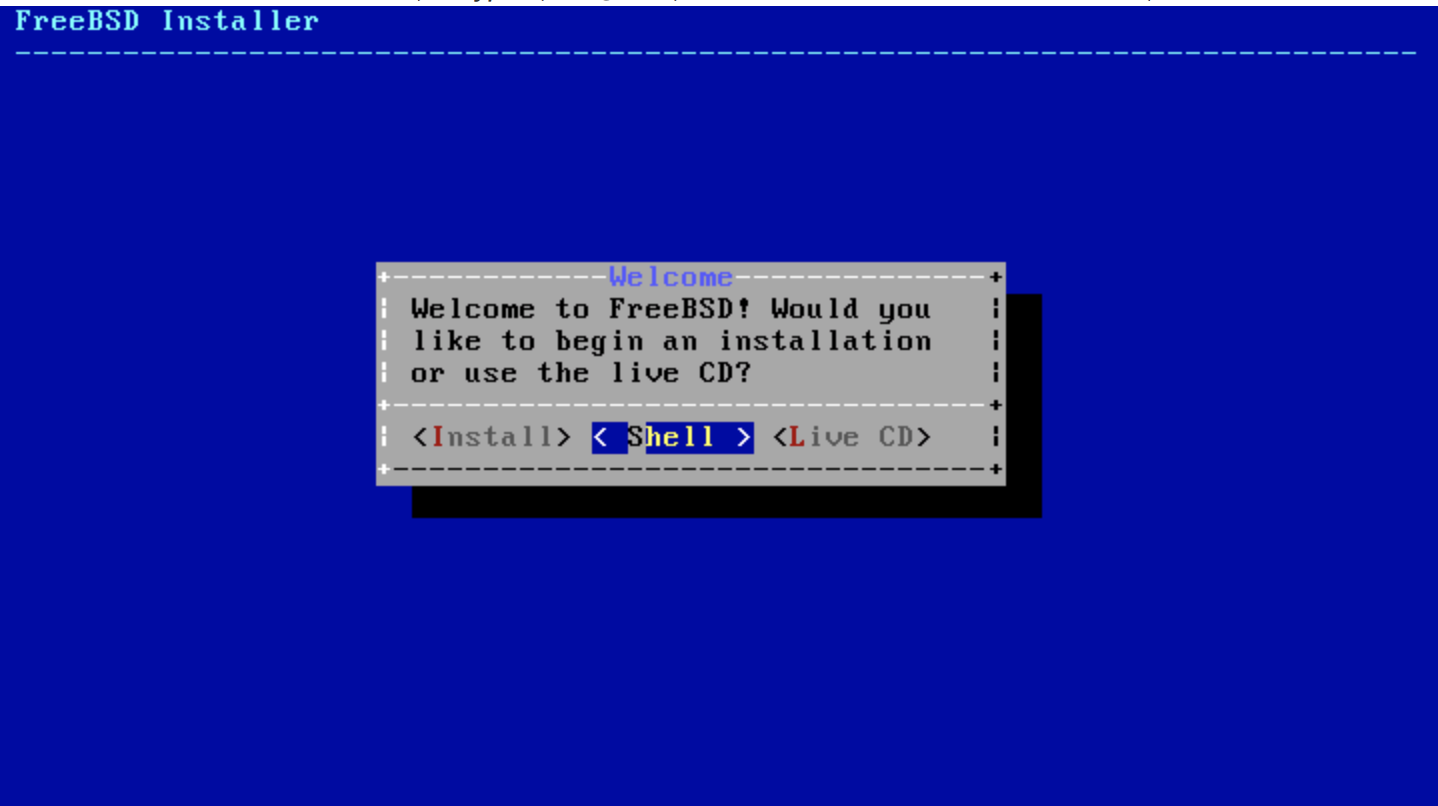 Choose the shell option.
Configuring network and SSH
Run dhclient to obtain an IP address.

Next make your /etc folder writable and configure your SSH configuration so that root access is possible.

Enable root acces trough SSH.

Set a root password and start the SSH service.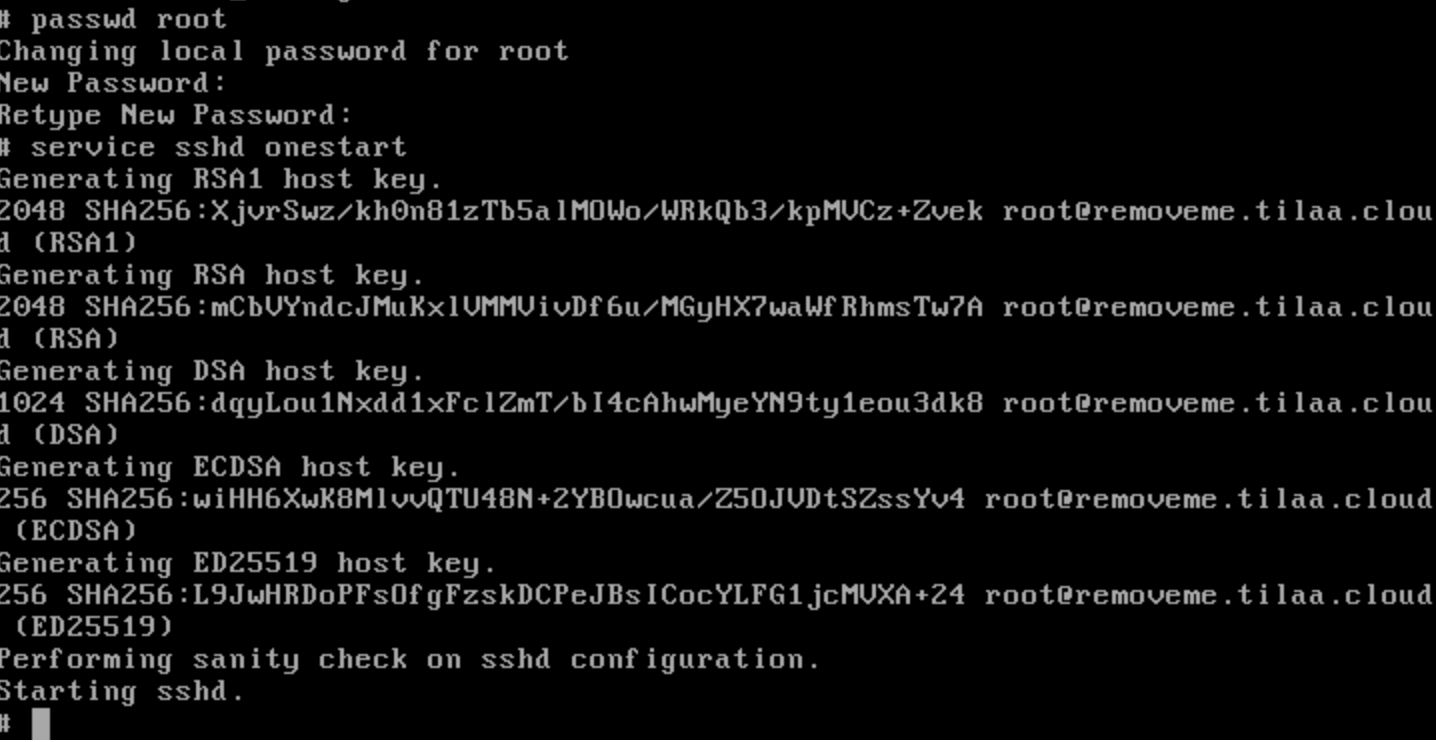 Mounting partitions and copying files
You can mount your freeBSD root partition, to copy files from it (using scp or rsync):

Reset your password
Once your root partition is mounted chroot into this newly mounted partition and change your password.