New Magento webshops are relatively easy to create. The type of hosting is very important; the more customers you get, the more traffic it generates. With VPS hosting you have more security on a stable network than with shared hosting.

In this article, we will demonstrate how simple it is to install Magento on a Tilaa Cloud VPS.
Step 1 – Run the VPS
Do you want to install Magento? Then, using the Tilaa configurator, you must first create a Cloud VPS. Tilaa provides 3 standard configurations, or you can create your own custom configuration. Choose more memory or storage, for example. Your VPS can be scaled up at any time. 1 GB to 2 GB of RAM is more than enough to get started with Magento.


Please note: Do not forget to specify in step 2 that you want to install Magento.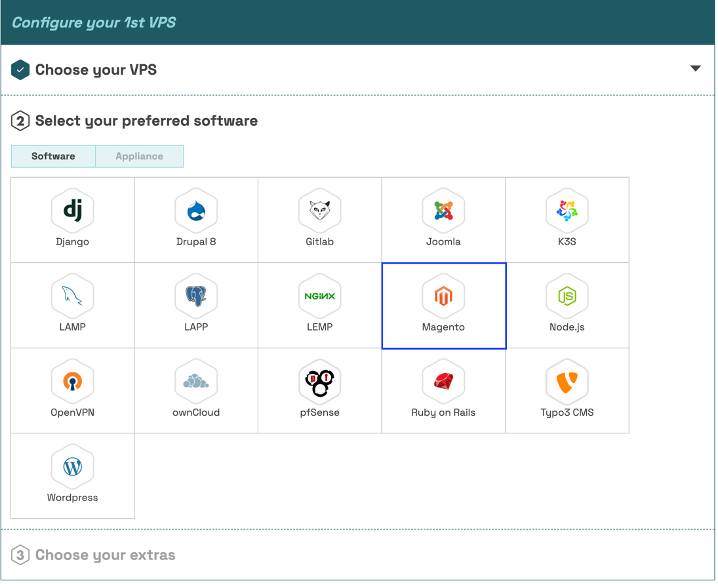 After the payment, the server is installed and configured. Tilaa supports the most current version of open source appliances via Turnkey. Our applications install fully automated. This means you can begin using Magento in a matter of minutes.


Step 2: Gather VPS Information
The Video Display button will appear once the VPS has been installed. If you click on it, you will see an image similar to the one below. The VPS is still configuring if the screen remains black with text.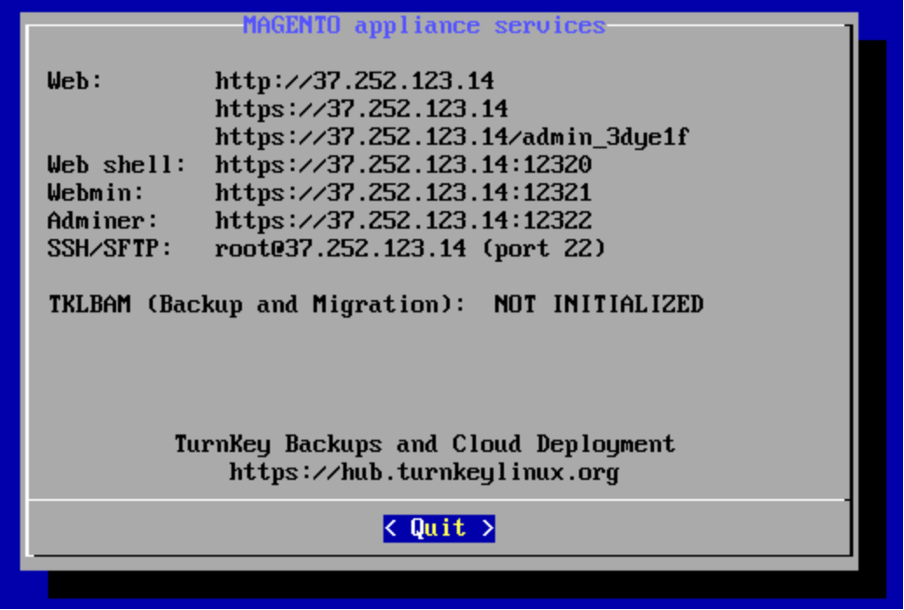 This screen contains all of the required information. Magento is fully installed if you navigate to http://37.252.123.14 in your browser.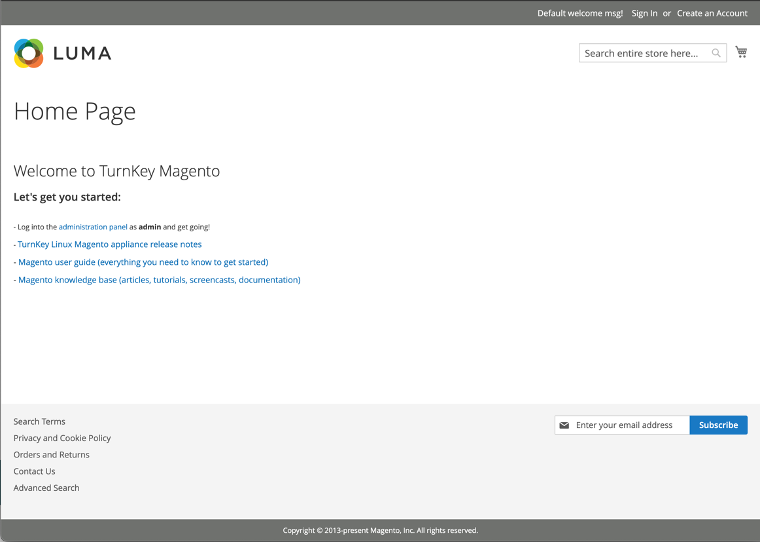 Step 3: Updates to the Magento admin panel
Via Video display, you come to the admin panel of Magento. The third line begins with https://xx.xx.xx.xx/admin xxxxx. This is required to access the administrator platform. You will be taken to the admin panel as soon as you enter the link into your browser.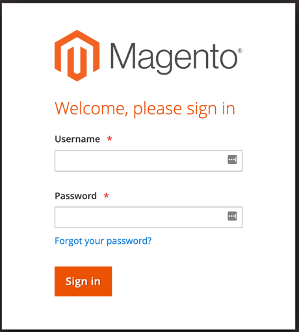 To access the admin panel, enter the admin and password for the video display. You can see the password if you hover your mouse over it. Logged in successfully? Then you have to fill in some information and you can save the account.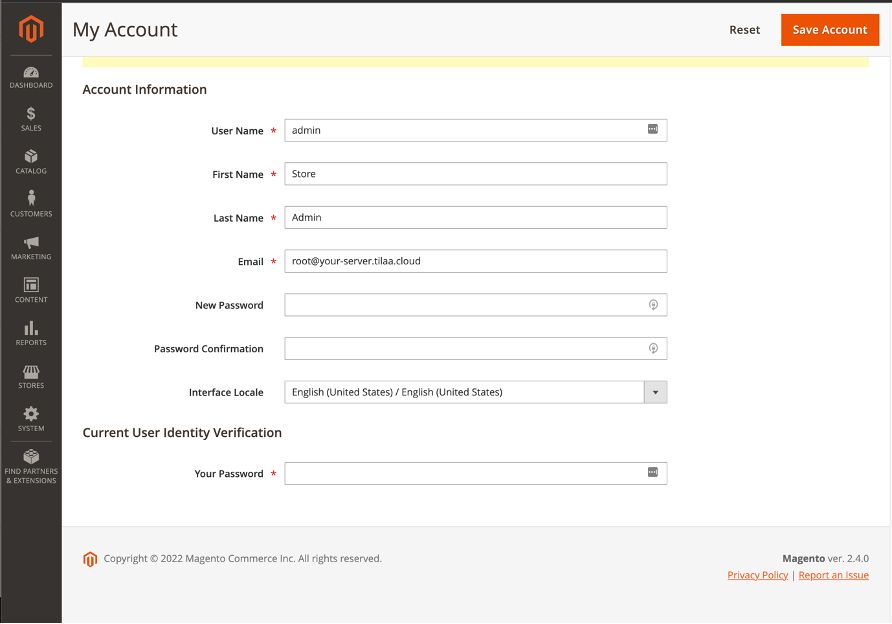 Step 4 - Magento has been successfully installed!
You've completed the installation of Magento! You can now build and launch your website. Magento is easy to use and provides a lot of information. Best wishes. We wish you much success with your webshop.


We also wrote an article on how to properly secure Webmin.