Usually, new WordPress websites are built on a shared web hosting plan. This type of web hosting can be managed easily with little to no technical knowledge. However, as a business grows and traffic increases, the need for more server capacity also arises.
In this article, we'll show you how easy it is to install a WordPress VPS in just 9 steps with Tilaa. We'll also put in some extra tips to secure your virtual machine and website.
Step 1 – Deploying your VPS server
To get started, you need to set up your VPS through our configurator. With Tilaa you can either choose one of our 3 pre-set packages or you can customize the size of your virtual machine to your specific needs. Which size VPS you require strongly depends on the type of website you're hosting. If you are planning to manage a single WordPress VPS, then 1 GB to 2 GB of RAM should be sufficient. Don't worry in case you might need a bigger VPS as your site grows. VPS plans at Tilaa are super flexible and can be changed in the blink of an eye.
While configuring your VPS, be sure to select the WordPress appliance under step 2 – select your preferred software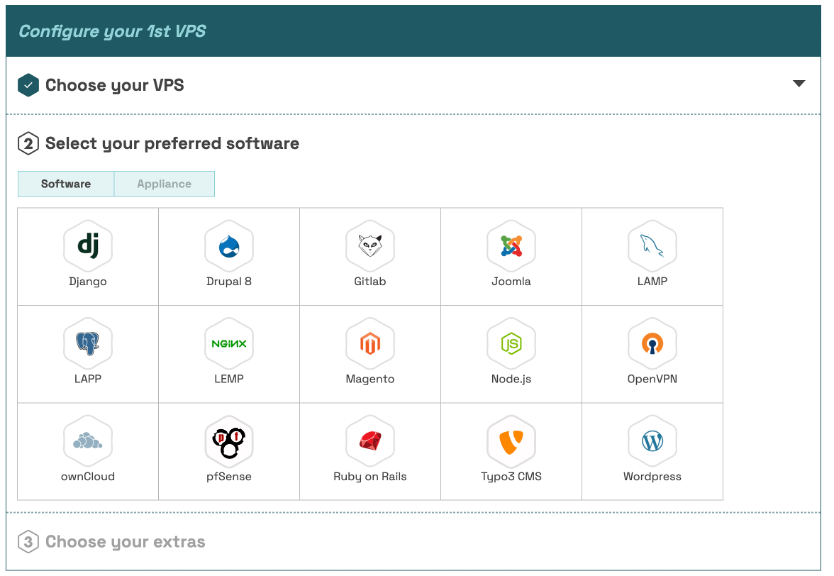 After the checkout process is finished, your server is instantly configured and can be set up to suit your needs. Tilaa supports the most frequently used open-source appliances via Turnkey. The installation of our appliances is fully automated, so you can start using WordPress within minutes.
Step 2 – Point a domain to your VPS
As soon as your VPS is set up, you're able to find all the server details in your dashboard. When you navigate to the network section, you can find the IPv4 address in the format x.x.x.x and also your IPv6 address in the format x:x:x:x:x:x:x:x.

You can copy your IPv4 address in any web browser, and you'll see that your WordPress website is ready to use. The next step is to point a domain to your VPS via the DNS control panel provided by your registrar. At Tilaa, we do not offer the service to purchase a domain name. But with the IPv4 and IPv6 address, you can easily point any owned domain to your VPS.
Step 3 – Check if you are using the latest version of WordPress
The next thing to check is if you have the latest version of WordPress installed.
Your VPS is pre-installed with WordPress via Turnkey Linux, which conveniently deploys servers pre-configured with any application.
Just navigate to your WordPress login screen via the IPv4 address link: http://x.x.x.x/wp-admin or via your pointed domain link http://yourdomain.com/wp-admin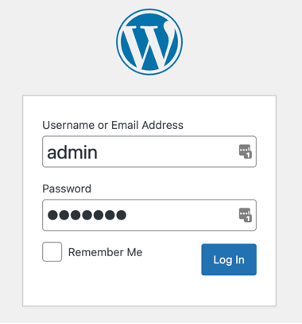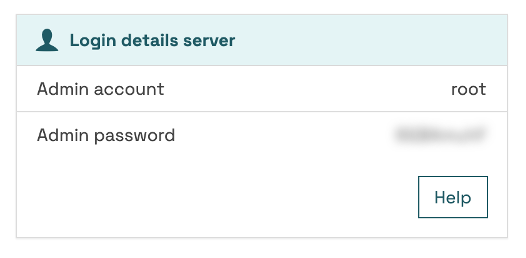 You can log in by using the username Admin combined with the password that is given in your Tilaa dashboard. For security's sake, we will later also show you how to update this password.
After you have logged in, you can check your WordPress application and see if it's running on the latest version. You can easily update your WordPress to the latest version.
Now that your WordPress is updated, you might want to take some steps to make your virtual machine extra secure.

For more information about securing Webmin, read the following article.