This article will help you with everything you need to know about the cancellation of your account and/or servers.
Can you remove my customer account?
Yes, we can. Please create a support request asking for removal by creating a ticket from within your dashboard or by sending an e-mail to support@tilaa.com.
How can I cancel my server?
You can cancel your server using the Tilaa service menu. Select the server and click on Status. Below 'Subscription status' there's an option to cancel your server.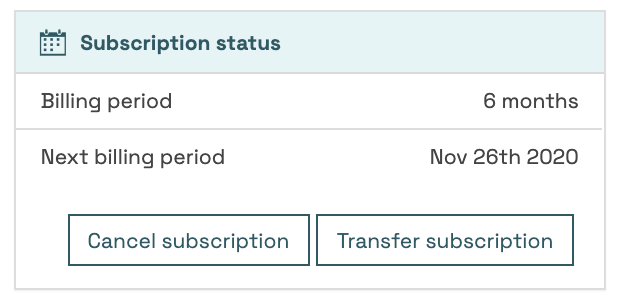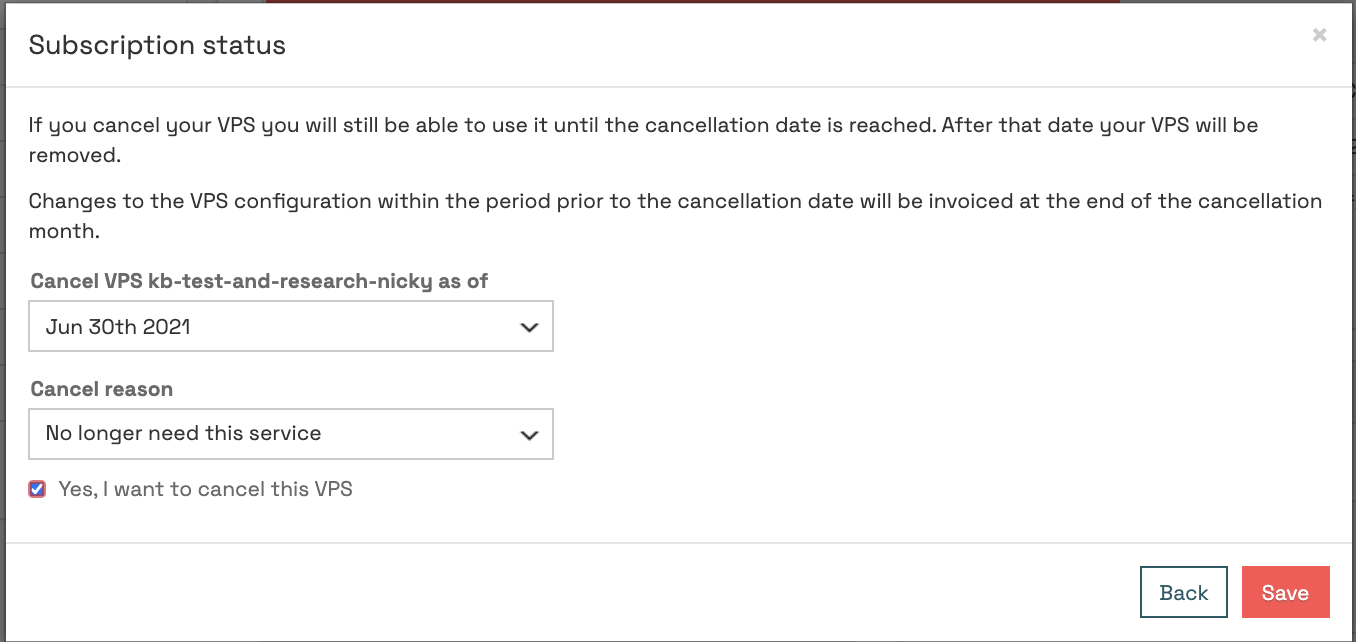 Please note: Stopping your server is not considered a cancellation. If you stop your server, there is still capacity reserved for you on the Tilaa platform.
What is the notice period for cancellation?
Unless otherwise agreed, Tilaa's notice period for cancellation is equal to the period for which we've last invoiced you. If you end the subscription of your server, it will be removed automatically at the end of the notice period.
I canceled my server, but now I have changed my mind. Can I stop the cancellation?
Yes, you can. Select your server and click on Status. You'll find the 'Abort Cancellation' in the 'Subscription Status' box.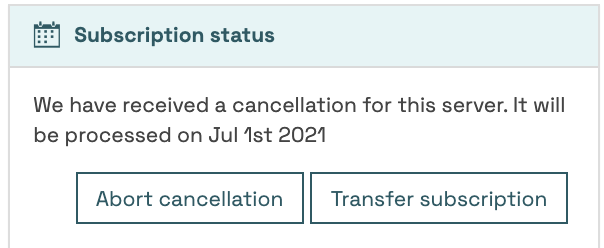 Can I keep a snapshot of my VPS upon cancellation?
If you decide to cancel one of your servers, you can create a snapshot before actually canceling the server. You will then only pay for the price of the snapshot but please do keep in mind that the first snapshot is free. All prices can be found on our website.
If you decide to start up or order a new VPS, you will have the option to deploy a new VPS from the saved snapshot.