SSL (Secure Sockets Layer) is a Netscape Messages protocol for encrypting and authenticating communications over the Internet.
SSL is mostly (but not only) used in web browser-to-web server communication. The usage of an SSL connection is indicated by URLs that begin with 'https.' Each side of an SSL connection must have a Security Certificate, which is sent to the other by each side's software.
How to generate a CSR code using DirectAdmin
Tilaa does not provide SSL certificates, however these may be bought from companies such as Xolphin or Comodo. To obtain an SSL certificate, you must first create a Certificate Signing Request (CSR) and a private key. Simply follow the instructions below to generate the CSR code:
1. Modify the Access level from Admin Level to User Level in the right-hand menu.

2. From the search field, choose SSL Certificate.

3. Choose Create a Certificate Request, fill in all of the relevant fields, and save it.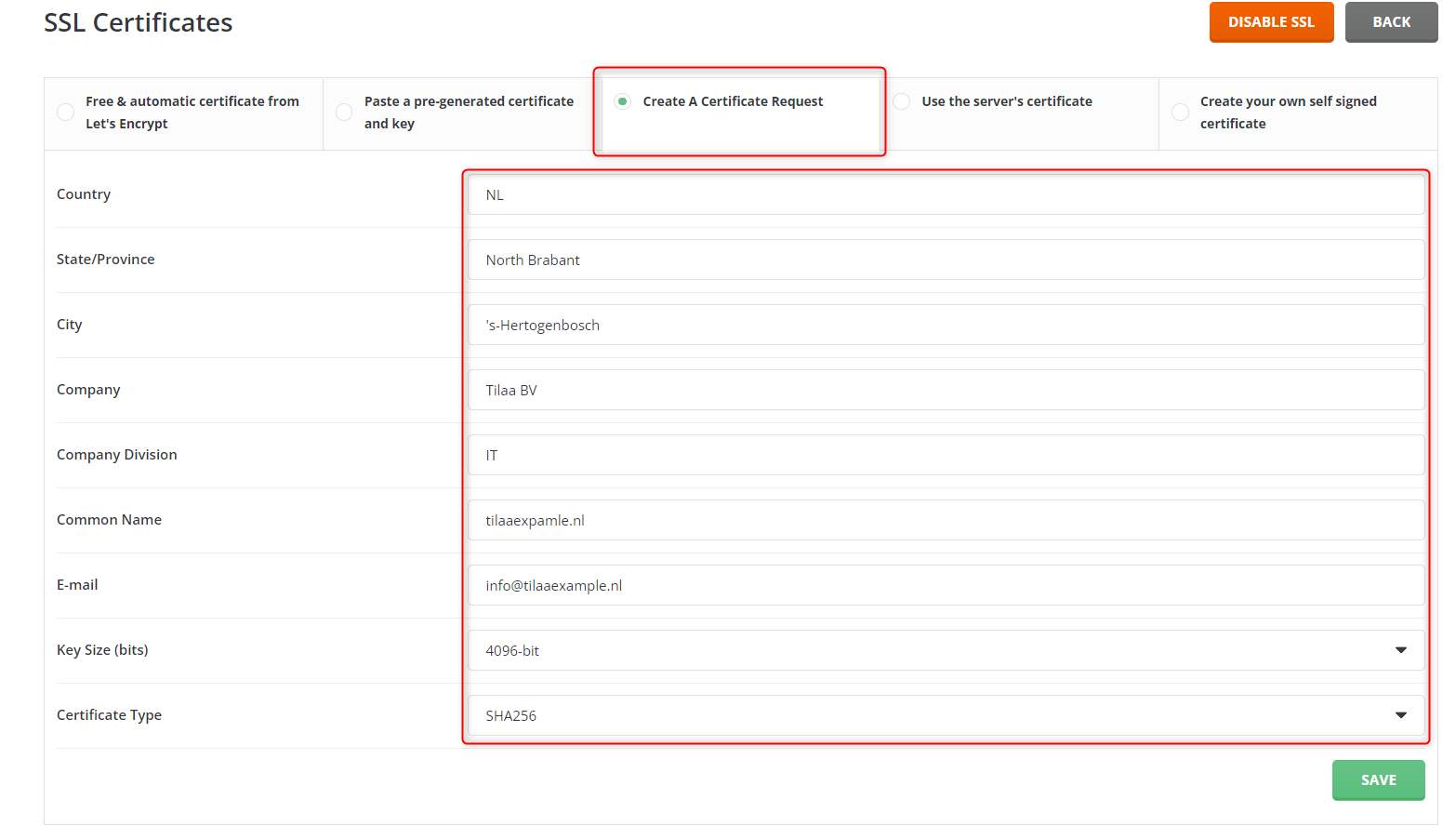 4. Copy the text (including the "BEGIN/END CERTIFICATE REQUEST" parts) into a simple text editor and save it to your computer. When you buy a certificate, you'll need this CSR.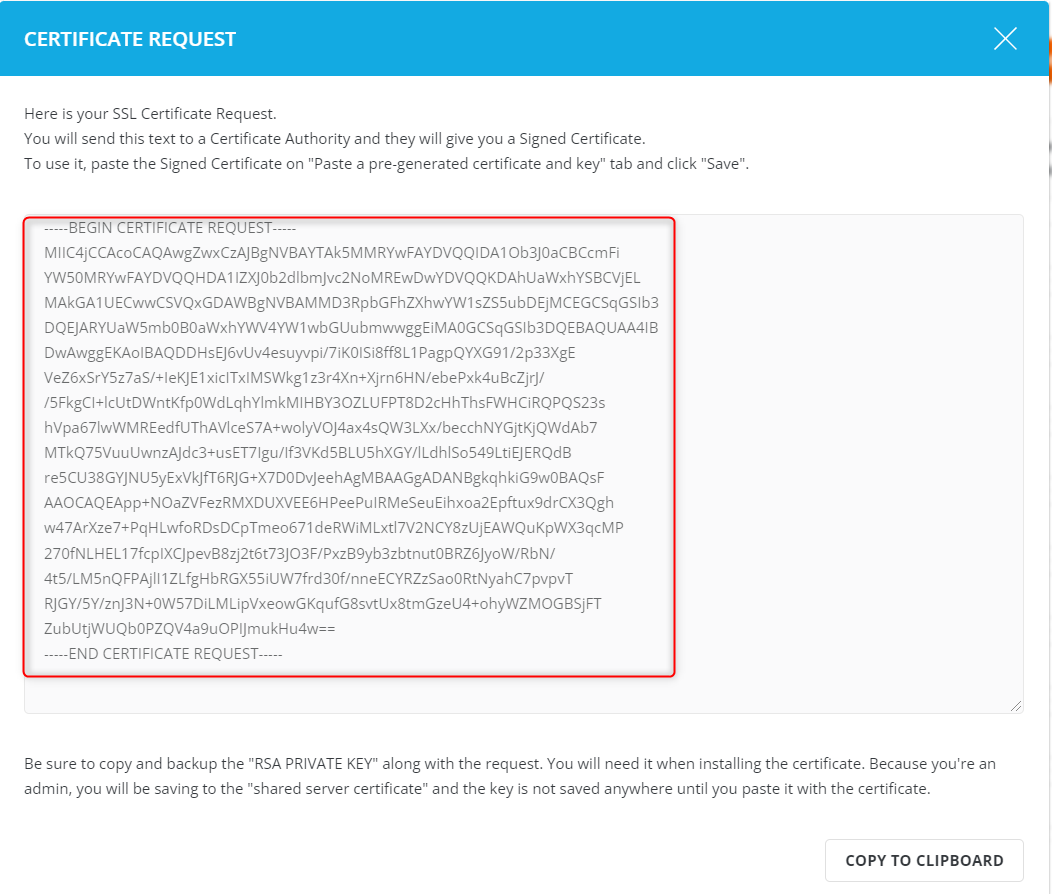 Installing an SSL Certificate
The next step after receiving the verified certificate from the Certificate Authority is to install it on the server where your domain name is hosted.
To do so, from the search field, choose SSL Certificate.
After that, choose Paste a pre-generated certificate and key and paste your Private Key and Validated Certificate files. Once both codes are entered, click on Save.



Your certificate has now been successfully installed.
Some certificates additionally need the installation of a root and intermediate certificate;
Return to the SSL Certificates page and select "Click here to paste a Root CA Certificate," then paste the intermediate certificate into the text box, followed by the root certificate.
Your certificate has been installed, and you may now use the https:// protocol to visit your website.