The video display functions as a 'virtual terminal,' similar to a computer monitor (screen) connected to a server, with which you can interact via keyboard and mouse.
If you are unable to connect to the server via other means for whatever reason, the video display is also useful. One of the first places to look if you're having problems with your VPS is the open video display.
How to open Video Display:
1 Log in to your dashboard
2. Click on 'VPS' and select the VPS you want to log in to by clicking on the name what you gave it or the ID.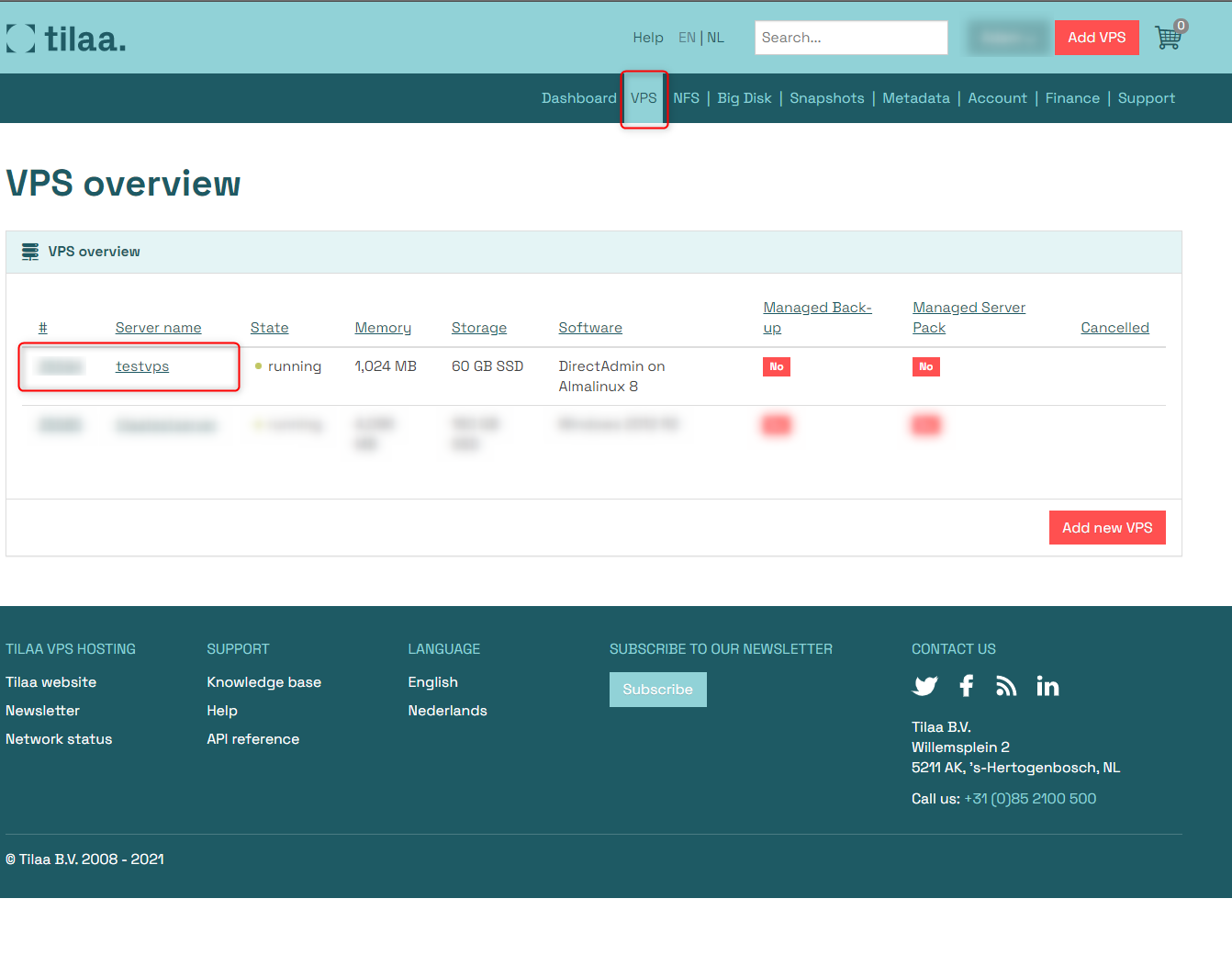 3. Click the 'Open Video' display button under Tasks. This takes you to a new page where you can access the web console.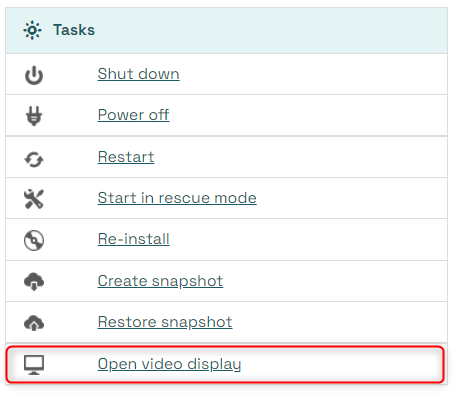 The console will launch immediately and prompt you to enter your credentials to connect to the VPS via terminal session. Your credentials can be found at the top of the page, and you can restart your VPS by sending a Ctrl-Alt-Del command to the server.