From within the MyTilaa Application you can change the Operating System at any time as long as the VPS is active, you can change the operating system with a few clicks.
1. Simply navigate to the VPS section and choose the server for which you want to make changes: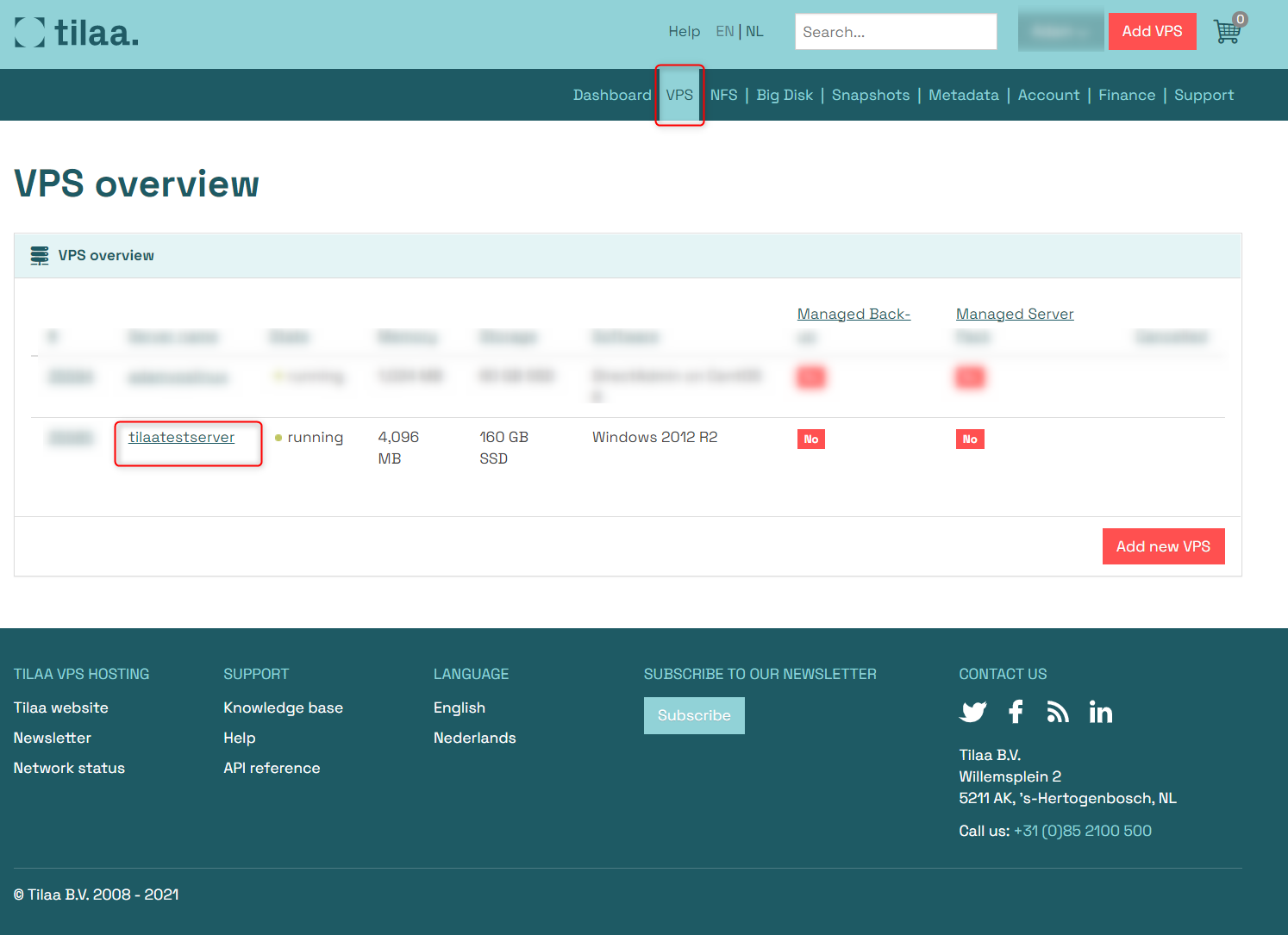 2. Then, on the VPS Overview Page and select 'Change Software':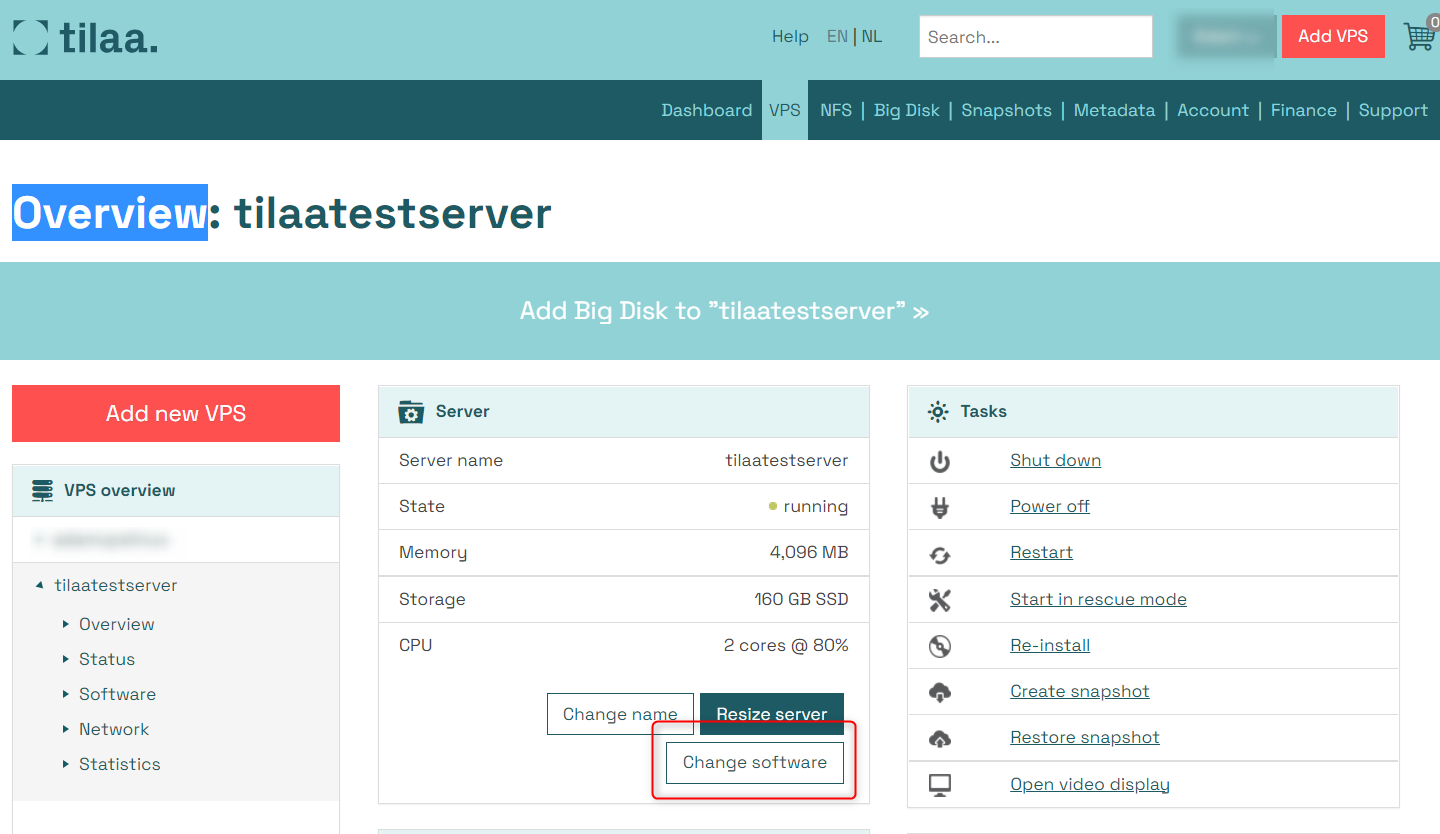 3. Choose "Operating system" and select the desired OS to install on your VPS.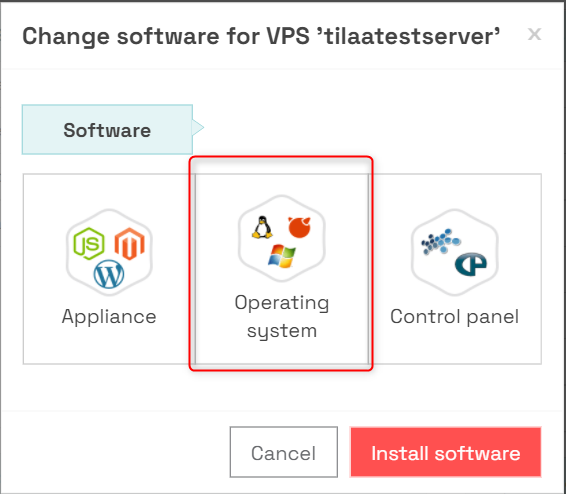 4. After you've decided on an operating system, the final step is to confirm the reinstallation. Please note: you must select the reinstallation option or all existing data will be lost.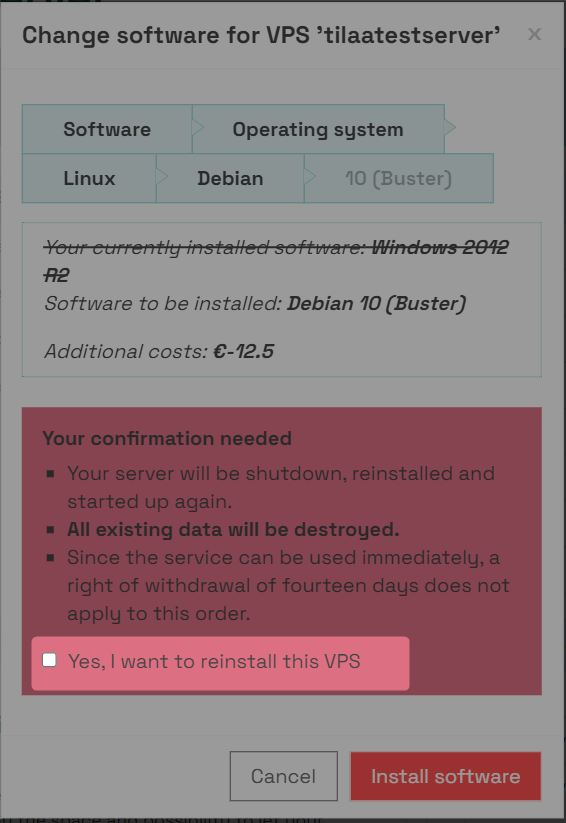 5. Keep in mind that if you select an operating system that requires additional payment, you must pay before proceeding with the installation.