We all know the scenario where you want someone else to access the VPS or your invoices so that they can pay them. We wrote this manual to give a graphical understanding of our system and will explain how you can add a user.
MyTilaa
Please ensure that you are logged in to your MyTilaa account and proceed to click on the 'Account' tab

Click on the 'Details' button next.

Users
Click on 'Add User', and you'll be taken to a screen with a form to complete.

Please fill out the form and check if the checkbox is enabled. Otherwise, the use still can not log in.
You can assign different kind of roles, as you can see more information can be found in this article.
What user roles are there?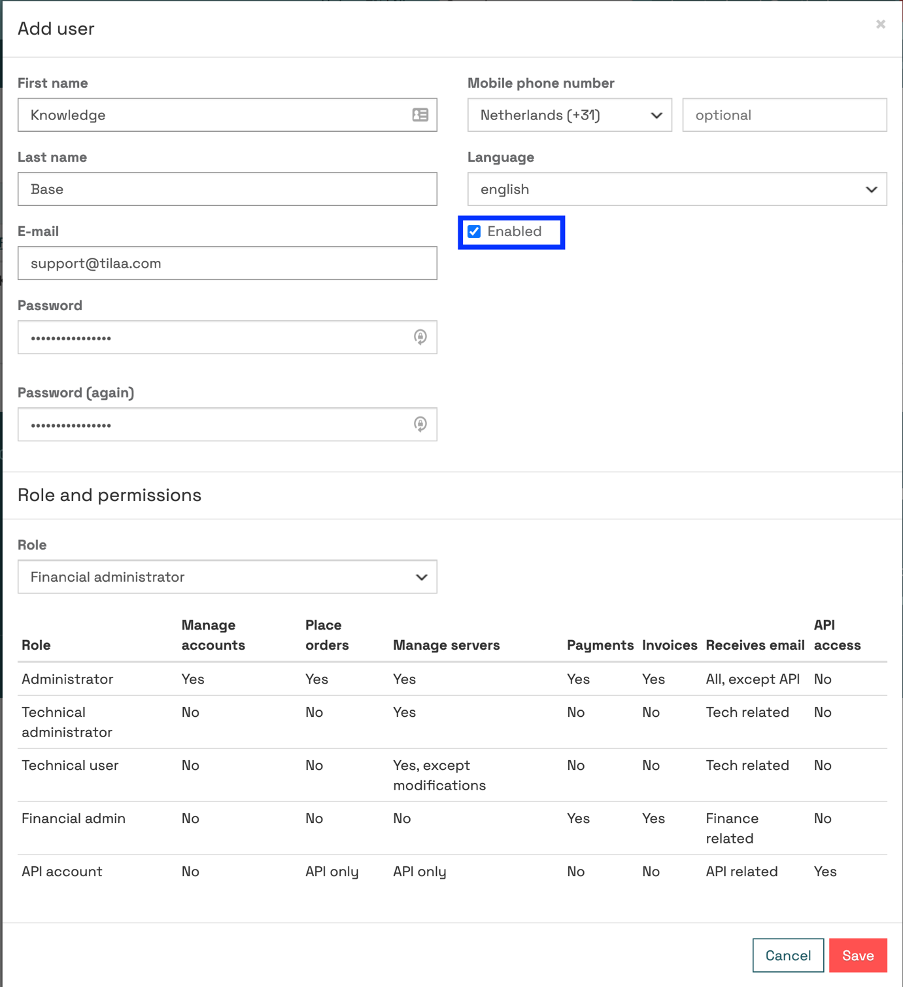 Please let us know if something is unclear by sending us an email at support@tilaa.com